1.What is your middle name? Vibar
2. Favorite new fashion trend? Flip Flops
3. Did you play with Barbies as a child? Yah. I love barbies when I was a kid! My sister and I had tons of them.
4. Ever call in "fake" sick to work? I don't work so I fake it in school.
5. What was the last concert you attended? Hmmmm… I forgot.
6. What do you needlessly obsess over? digiscrapbooking. haha!
7. Who was the last person you called? Honey.
8. What is the weather like outside? Cloudy.
9. Laptop or Desktop? Desktop.
10. What's for dinner tonight? I still don't know it is only 11:30AM. Maybe fish.
I am sorry I am late in posting these. I forgot!

1. Can you write with both hands? No.
2. Are you superstitious? Not all the time.
3. What would be your dream job? Super Model. haha!

4. Do you dream often? before yes, now hmmm… not that often.

5. What is your favorite ice cream flavor? Cookies and Cream, Lucious Mango.

6. Did you ever sneak out when you were younger? Yah. Guilty po!
7. Have you ever fallen in public? Yes! And it is so embarrassing!

8. What is your favorite animal? I love fishes.

9. As a child what was scarier…the closet or under the bed? Under the bed!
10. Have you ever got your tongue stuck on a Popsicle? Yah. It is so cold!

Finally I finished one. LOL! I am happy with how this turns out. This is my cousins wedding and she is so beautiful on her very special day. I hope she'll like this.
Thanks for Looking!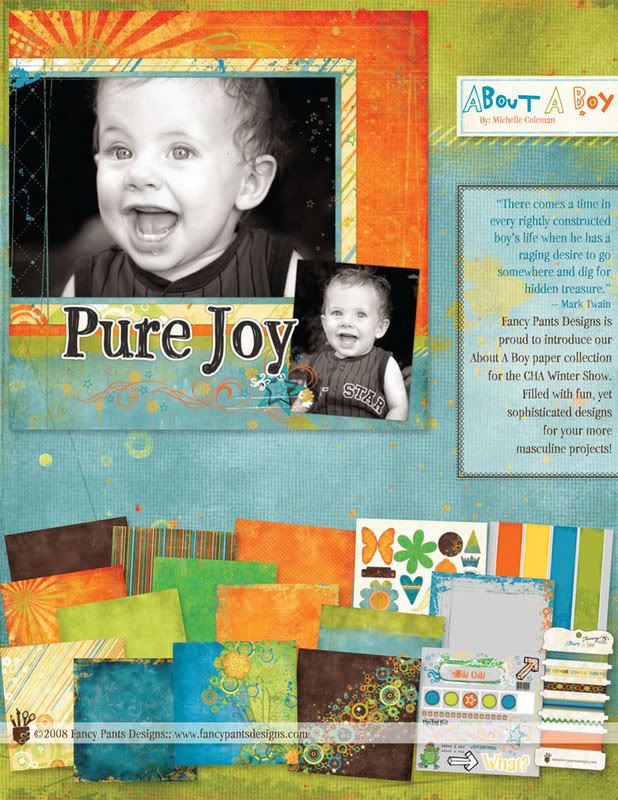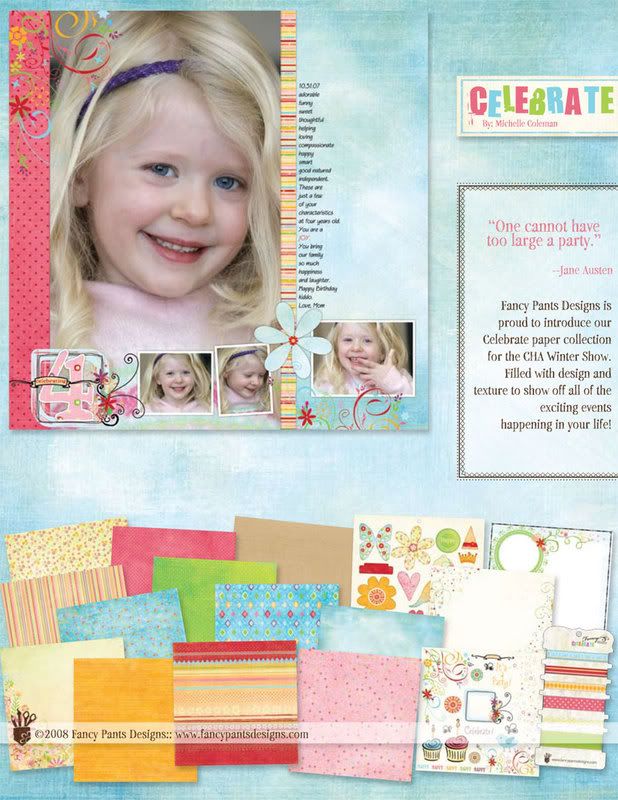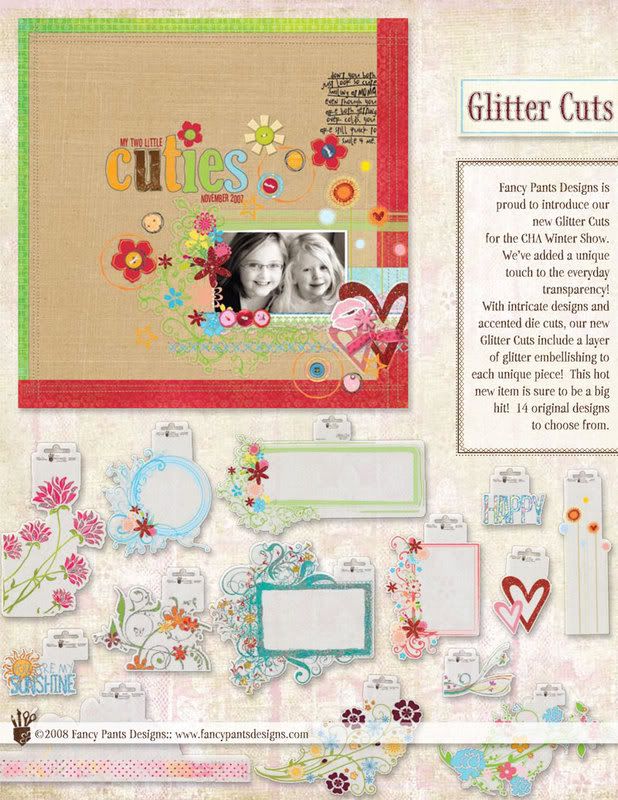 Wow! I am drooling over this new products from Fancy Pants. This came out last CHA Winter and I can't wait for this to hit the Philippines. I just hope I have enough money saved for these. I am itching to buy new paper scrap materials right now… but I don't have money yet! waaahhhh!!!
…since I updated this huh? Well, I was busy with my other blog here. And I was busy with digiscrapping. I also paper scrap at home but I still can't share it because it is not yet finished. I am having a hard time doing paper scrap lately. I guess I need to shop new things to get the mojo flow huh! It's been ages since the last purchase I made. Gosh! I still haven't saved for it but I hope Honey gives me a little allowance. Wish me Luck!
Ok. I will be back here after I finish the paper LO I am cooking. I just need to finish reading the great testimonials
about this male enhancement pill
that my friend asked me to read for her. She is planning of getting this enhancement pill ingredients
idea for her thesis next year.

My favorite…
1) color: Purple
2) song: One Love by Acel Bisa
3) sleepwear: Shorts and Tshirt or PJ's
4) beverage: Ice Tea and Mango Juice
5) romantic movies: Too many to mention.
6) snack: Sandwich.
7) month: My Birth month — August.
8)smell: Hubby's smell.
9) person: Honey.
10) tourist attraction: Philippine attractions.
I think I need to join in the FUN in joyland casino because I badly need to be lucky and win something so that I can buy new scrapbook materials! Hahahhahah! I need money to support my hobby and always asking for money to my husband is not OK with me. I feel so guilty about it! I need to find money for this expensive hobby! So I think the casino joyland is my answer! I wanna try this online casinos that is so hit right now! I must read more on how to play this thing so that I can win lots and lots of money!

1. Where were you born? Albay,Philippines
2. What are your favorite indulgences? Ice cream
3. What do you love to buy right now? Digital Kits. ahhahaha! I am an addict!
4. Favorite room/place in your house? Our Bedroom because it has my scrap area.
5. Do you consider yourself shy? Yah. Sort of.
6. Favorite place to go for a walk? Beach.
7. Last time you laughed so hard you cried? Can't remember.
8. Do you like to go camping? Yah. I am a girl scout when I was young.
9. Do you believe there is life on other planets? Yah.
10. Look to your left, what do you see? Window and the curtain.
… for my cousin. She asked me if I can scrap her family photo. I made this last December. I gave this before they leave bicol last January 4th. I leaved the journaling part blank so that she can put her own journaling. This is a simple one and I made this for 10 minutes I think.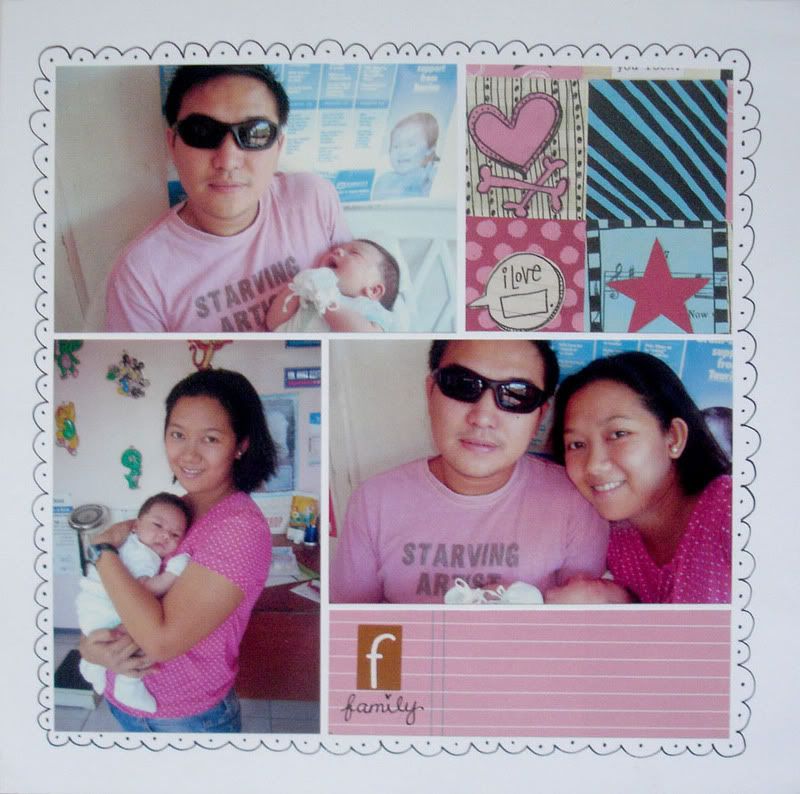 Right now we are in need of money. We need to register our 2 buses to the LTO because the plate is ending in 2 so that only means that we need to register it this February. Hubby said to me last night that we are in a financial crisis. I pity my husband a lot because he is the only one working. Of course I can also contribute a little but it is not yet half of the money we need. We badly need to apply to those Business Loans site. And I am so lucky to found this Business Loans site that can approve application in just 24-48 hours, has no application fees and no hidden charges. They also offer the lowest interest rates. And i read on their site that Business Loans are Unsecured – No Collateral needed. They also have 8500 lenders on their site. Isn't that great? I surely tell this to my husband and if he agrees I will go and apply. This Business Loans will help us a lot.