Now you are mine!
This beauty arrived yesterday. Thanks Cookie for sending her to me. She is really gorgeous! I am excited using her! Got this from Rekindled Moments. Thanks Jane!
I am so happy to finally purchase these goodies:
Cuttle Bug Machine.
Got these two from Rekindled Moments. These are not yet here because my friend Vani will bring this next Saturday.She's coming to Bicol for the wedding of her cousin and my friend Melissa. Thanks Vani!
Not particularly those flowers on the photo. But I will soon have Prima flowers from my dear friend Donna. Thanks Donna!
These A2 folders arrived yesterday. I purchased these from The Yellow Violet House. I still can't try these as my cuttle bug is still in Manila. I am so excited!
Ok I better start working and search more about admin jobs. I am helping my sister to find a good job. Later!
Remember this LO that I posted here?
http://mypaperscraps.com/?p=503
It was chosen to be the winner for the Studio Azul Kit Challenge. Tin txted me this morning informing me that my LO won on the challenge. I was really happy when I read her txt message. It was nice to get a good news on a Monday morning. Thanks Tin and more power to Studio Azul.
BTW, you can view the announcement here.
Zenni Optical in the New York Times?! Yes you read that right. i saw Zenni Optical in the news. And what a great site it is! A Prescription eyeglasses for only $8! This is really a great deal since some of the prescription eyeglasses is about $100+ worth now in some sites! This is really helpful specially to those who are in a budget. Seeing Straight Without Breaking Bank ! I will list down some of my wish lists there and hopefully buy those soon. I need to replace my eyeglasses as I am having constant eye straint and headaches.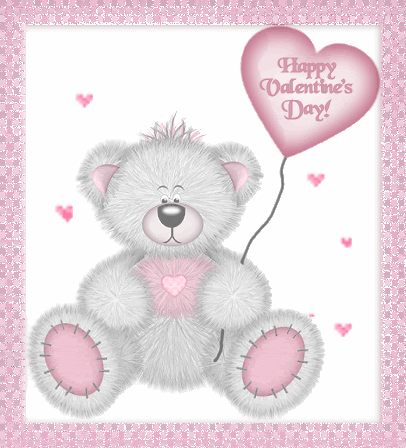 Time is too slow for those who wait,
too swift for those who fear,
too long for those who grieve,
too short for those who rejoice,
but for those who love,
time is eternity.
~Henry Van Dyke
Snagged here.
1. Do you believe in love at first sight? Yep!
2. Have you ever been given a teddy bear? Nah.
3. What are your all-time favorite love story movie? 50 First Dates
4. Are you in love right now? Super! I love my husband sooooo much!
5. Do you believe that everyone has a soul mate? Yes. And I am glad I found mine already!
6. Have you ever had your heart broken? Yes. Many many times.
7. Your thoughts on online or long distance relationships? It needs a lot of effort, understanding and love.
8. Have you ever seen a friend as more than a friend? Yes. Hubby is a former friend.
9. Who is your celebrity crush? Edward of Twilight. hihiih!
Been searching for some latest materials on the scrapbook world when I suddenly remembered that it is Valentines Day tomorrow. And I still don't have a gift for my dear husband. I looked for a good gift and I saw this Audemars Piguet watch. I want to buy my husband a new watch. The one he uses right now is old already and I want to give him a new one. Something he can use everyday. I hope I can get something for him for tomorrow. Happy Valentines to all!
Your Word is "Fearless"


You see life as your one chance to experience everything, and you just go for it!
You believe the biggest risk is being afraid and missing out on something amazing.

Sometimes your fearlessness means you're daring. You enjoy risky activities.
And sometimes your fearlessness means you're courageous. You're brave enough to do the right thing, even when it's scary.

Am I really fearless? I don't think so. I admit I am a coward person. I am not that confident with what I do. So I don't agree with the result of this quiz. =)
Advance Happy Valentines Day to all!
This is the perfect acronyms for all lovers out there!
J.A.P.A.N Just Always Pray At Night.

H.O.L.L.A.N. D Hope Our Love Lasts And Never Dies.

I.T.A.L.Y. I Trust And Love You.

C.H.I.N.A. Come Here! I Need Affection.

At ngayon, heto pa…

L.I.B.Y.A. Love Is Beautiful; You Also.

F.R.A.N.C.E. Friendships Remain And Never Can End.

B.U.R.M.A.Between Us Remember Me Always.

I.N.D.I.A. I Nearly Died In Adoration.

K.E.N.Y.A. Keep Everything Nice, Yet Arousing.

C.A.N.A.D.A. Cute And Naughty Action that Developed into Attraction

P.E.R.U. Porget Everyone… Remember Us.

K.O.R.E.A. Keep Optimistic Regardless of Every Adversity.

E.G.Y.P.T. Everything's Great, You Pretty Thing!

Y.E.M.E.N. Yugyugan Every Morning Every Night

R.U.S.S.I.A. Romance Under the Sky & Stars is Intimate Always.

Akala ninyo yun lang ah .. heto pa…. ulit…

M.A.N.I.L.A. May All Nights Inspire  Love Always.

B.A.L.I.W.A. G. Beauty And Love I Will Always Give.

M.A.L.A.B.O. N. May A Lasting Affair Be Ours Now.

I.M.U.S. I Miss U, Sweetheart.

P.A.S.I.G. Please Always Say I'm Gorgeous.

C.E.B.U. Change Everything.. . But Us.

P.A.R.A.N.A. Q.U.E. Please Always Remain Adorable, Nice And Quiet Under
Ecstacy.

T.O.N.D.O. Tonight's Our Night, Dearest One.

P.A.S.A.Y. Pretty And Sexy Are You.

And last but not the least….

M.A.R.L.B.O. R.O. Men Always Remember Love Because Of Romance Only.

P.H.I.L.I.P. P.I.N.E.S. Pumping Hot.. I Love It! Please Please.. I Need
Erotic Stimulation!
LOL!!!!!! This is so baduy noh? hahahah!
A dear friend purchased recently a silver ring for their wedding. It was really beautiful. I was there when she got it from the jewelry store. I wish our wedding ring was also like that. If I have some silver bullion at that time maybe I got some beautiful wedding rings. Silver Bullions are a great way to save for the future. You can get those at Monex Deposit Company (MDC). So if you are planning of saving some silver and gold for the future try the Monex Deposit Company. I will try this also some time. Gold and silver is one of the greatest thing that can buy material things. So save some now!